Gloucester's working waterfront topic of museum panel
January 22, 2015
By Gail McCarthy Staff Writer - Gloucester Times waterfront reporter Sean Horgan will moderate a panel discussion at the Cape Ann Museum on Saturday that will feature a panel of fishermen and others who work on the waterfront.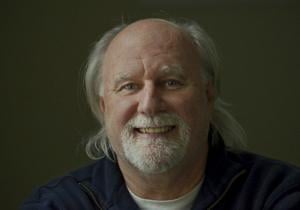 The discussion will focus on the men and women whose lives, families and careers are connected to Gloucester's working waterfront.
This event starts at 2 p.m., is presented in collaboration with the Northeast Seafood Coalition, and is free for museum members, Cape Ann residents, and youths 18 and under; otherwise it is included with museum admission.
The discussion will focus on daily routines as well as rewards and challenges of those working in waterfront jobs, whether on shore or at sea. The panel also will delve into possible future directions for Gloucester's working waterfront.
This event is part of the current Working Waterfront exhibition, which features 71 large-scale portraits — including 154 people — by photographer Jim Hooper.
The panelists, all of whom are pictured in the special exhibition, include fisherman Al Cottone, Viking Gustafson, who manages Gloucester Marine Railways; Bob Koeller, owner of Seatronics; Ann Molloy, sales and marketing director of Neptune's Harvest; and fisherman Ed Smith.
Museum officials have noted that a number of new faces have come through the doors to view these portraits of local industry professionals who are friends, family and neighbors to so many Cape Ann residents. The exhibition closes Feb. 1, and the museum is free for Cape Ann residents for the month of January.
The photos range from single subjects, to groups of two, three, four and more, and offer a look at a wide range of individuals who have been worked in the fisheries out of Gloucester's historic harbor and Cape Ann.
Photo credit: Mike Springer/Staff photo